Carpet Cleaning Company: Cleaned RIGHT for YOU!
Carpet cleaning companies have a bad reputation for bait and switch tactics, on the spot upsells and marketing gimmicks. Not true with Clean Right Services. Our goal is YOUR complete satisfaction with our work and your experience!
When we arrive in your home or business we will move sofas, tables and most other furniture as needed. We provide a friendly service and aim to impact your life or business as little as possible. All you want is a cleaner environment, and that is what we are here to do!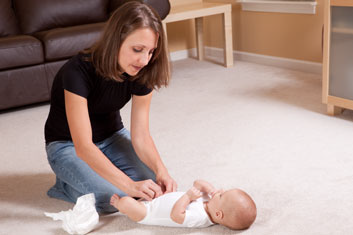 We use a powerful Truck Mounted Steam Cleaning system to get the job done right. We will pre-treat all traffic areas and spots, and then steam clean to remove all residues. If your carpets are exceptionally dirty we can also use a Rotary Extraction tool before steam cleaning to remove even the toughest dirt and grime.
And, we do all this at our quoted prices.
If you're shopping for carpet cleaning companies that do the job right, see our Services page to learn more about our carpet cleaning process, or contact us to set an appointment.