Commercial Carpet Cleaning: Cleaned RIGHT for YOU!
If your business is in need of Commercial carpet cleaning to maintain a suitable environment for your customers and employees, call Clean Right Services to be sure that the job is done right. Clean Right Services will clean carpets in retail and office environments as well as apartment complexes and more. We are a professional grade company with over 35 years in the cleaning industry, much of which has been spent servicing exclusively commercial environments. We will clean your carpeting during hours that are convenient for you, including evenings and weekends. We are happy to provide one-time services or set up a regular schedule to be sure that your carpets remain clean for your stakeholders.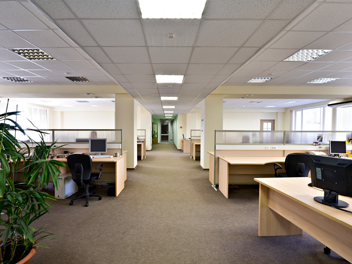 We use a Truck Mounted Steam Cleaning system to ensure that the job is done right. We will pre-treat high traffic areas and spot clean using a Rotary Cleaning tool to eliminate dirt and grime, followed by a thorough steam clean to remove dirt, grime and cleaning residues. This process leaves a residue-free clean that is environmentally safe.
If you are shopping for a commercial carpet cleaning company that will do the job right, contact Clean Right Services to get a quote for your business.